The Sandwich Glass Museum will meet your holiday shopping needs and delight the gift recipients of special hand-blown glass items. Sandwich, MA became known for glass-making in the early 19th century. Since that time, the Boston & Sandwich Glass Company has made some of the finest glass products in the country.
From November 15 through December 30, 2019, visit the Sandwich Glass Museum for a very special exhibit called "Made in Snow." This exhibit includes photography, paintings, and, of course, some incredible glass art. The theme for this show is winter and snow. The photography will have Sandwich in snow as the subject. Imagine the white fluffy stuff on the boardwalks and streets of the oldest town on the Cape. These photos will look like a winter wonderland! In addition to the photographs, local artists will display their works in several medias. And the "pièce de résistance" is the fanciful snow globes made by the glass crafters from in and near Sandwich. "Made in Snow" is one part of the 10th Annual Glassblowers' Christmas.
Every day from Friday November 15th through Monday December 30, 2019, the Sandwich Glass Museum will host the 10th Annual Glassblowers' Christmas. Many local and nationally known glass crafters will demonstrate, display, and sell beautiful hand-blown ornaments. The Contemporary Gallery will be filled with Christmas trees decorated with colorful and whimsical ornaments of various shapes and sizes. Purchase an ornament to give as a hostess gift or a very special stocking-stuffer.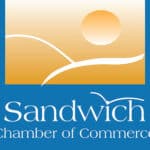 While you are in the area to visit the Sandwich Glass Museum, other shops are open for business and offering special gift items that are truly unique. Find wonderfully soft wool items at the Ponderosa Paca Farm. Get all the information on your weather statistics with instruments from The Weather Store. Adorn yourself or a family member with lovely jewelry from Heart of Stone. Check out other special shops through the Sandwich Chamber members.
Make your reservation now to stay at Isaiah Jones Homestead Bed & Breakfast during the holiday shopping season – a very gentle time on the Cape.